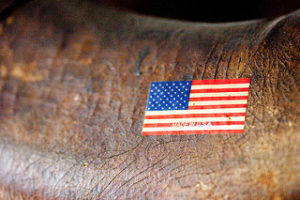 Many people strive to buy local, but for government agencies, purchasing American-made supplies and products is mandated by federal law. Agencies can often sidestep this legislation due to legal loopholes, but more stringent enforcement may put an end to this practice and force agencies to buy strictly American-made articles. Learn how phasing out foreign vendors could impact the U.S. Department of Defense's supply chain and global trade relationships.
What the Buy American Act States
The Buy American Act dates back to 1933, when it became law with the intention of prioritizing domestically produced materials and goods over those made overseas. The act requires federal agencies to buy American-made products unless they exceed certain price thresholds.
For decades, the Buy American Act ensured that taxpayer funds would have a positive impact on domestic supply chains and the national economy. However, numerous loopholes and reciprocal free trade agreements have compromised the original intention of the act, often giving equal priority to international firms and contractors, especially in terms of defense spending.
This article is for Premium Members only. Please login below to read the rest of this article.
Not a Premium Member yet? Join today.